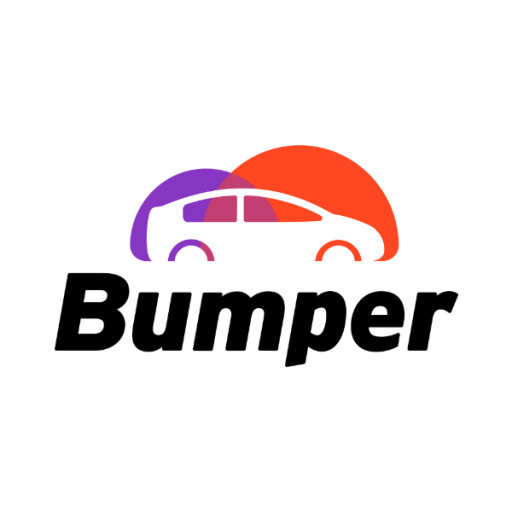 With their combined expertise and commitment to excellence, Bumper and Carwiser are poised to revolutionize how car owners sell their vehicles online.
NEW YORK, August 1, 2023 (Newswire.com) - Bumper, the go-to platform for car owners, buyers, and sellers, is excited to announce its strategic partnership with Carwiser, a leading provider of online car-selling services. This partnership aims to revolutionize the car-selling process by offering Bumper users a seamless, hassle-free, and streamlined experience to sell their vehicles online. Launched today, Bumper users will now see a Carwiser widget in their dashboard that will integrate directly with Carwiser's existing process.
Carwiser's online instant offer process, launched in the Summer of 2022, has already helped hundreds of thousands of sellers nationwide get multiple offers and find buyers easily and quickly.
With Carwiser's process, sellers need to fill out an online form with basic information about their vehicle, and they will receive multiple offers from local and national buyers instantly. Bumper users selling their vehicles will now have access to a wide range of buyers, increasing competition and maximizing the selling price.
Search a VIN or become a Bumper user today with this Special $1* Trial Offer—new and current users can see the Carwiser integration live in their dashboard! *You can find information about sales tax here.
"We are ecstatic to announce our collaboration with Carwiser, a milestone in our ongoing commitment to enhancing the car-selling experience," said Alessandro Mannino, Director of Product at Bumper. "The partnership enables us to provide car owners with a centralized hub where they can not only access our comprehensive suite of tools and vehicle history reports but also receive multiple instant offers for their vehicles. This streamlined process promises to deliver convenience, security, and unparalleled financial benefits to car owners, saving them valuable time and ensuring they get top dollar for their car."
Once the seller chooses an offer, Carwiser facilitates the sale by answering any questions and concerns the seller may have, and schedule an appointment with the buying partner for either driveway pick-up or store drop-off. Bumper subscribers who sell their cars through the new Carwiser widget on Bumper's website will also receive a $50 gift card.
Bumper believes in providing car owners with the best tools and resources, and this partnership with Carwiser aligns perfectly with their mission to make the car-owning, buying, and selling experience better and more affordable.
Patrick J. Howell, CEO of Carwiser, expressed enthusiasm about the partnership, saying, "We are excited to join forces with Bumper and further empower car owners to sell their vehicles seamlessly. Our mission aligns perfectly with Bumper's commitment to enhancing the car-owning experience. Together, we will simplify the process, provide exceptional service, and deliver value to car owners looking to sell their vehicles hassle-free."
This strategic partnership between Bumper and Carwiser sets the stage for a game-changing car selling experience. With their combined expertise and commitment to excellence, Bumper and Carwiser are poised to revolutionize the way car owners sell their vehicles online.
About Carwiser:
Carwiser is a San Diego-based company that provides a free service for people who want to sell their vehicles. The seller gets 100% of the offer with no fees for the company. The top priority for the company is providing the highest offers to sellers and they are proud to boast a 4.9-star customer satisfaction score on Google.
Media Contact:
Patrick Howell
About Bumper:
Bumper's mission is simple: make the car-owning, buying and selling experience better and more affordable through its comprehensive suite of services—including VIN checks, vehicle history reports, market value appraisals, and license plate searches. Membership also unlocks access to detailed vehicle information on accidents, recalls, title issues, and easy-to-use tools available online or through the Bumper.com mobile app. Follow Bumper on TikTok, Instagram, LinkedIn, YouTube, Facebook and Twitter. For partnership inquiries, email [email protected].
To learn more about Bumper and explore their range of services, visit their website at Bumper.com.
Media Contact:
Kerry Sherin
Contact Information:
Press Team
[email protected]
Related Files
BumperXCarwiser_Preview.png
Original Source:
Bumper and Carwiser Join Forces to Streamline the Car Selling Process