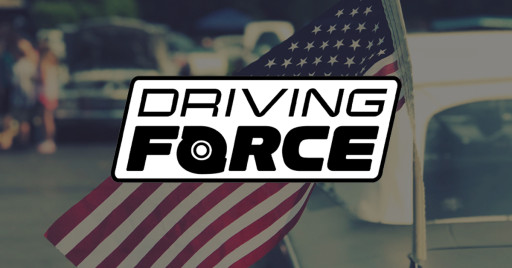 New Ads Urge Support for Senate Candidates to Help Governor Glenn Youngkin Repeal the Commonwealth's Ban on Gas-Powered Car
ALEXANDRIA, Va., October 17, 2023 (Newswire.com) - Today, Driving Force Action (DFA), a grassroots organization advocating for sensible regulations and consumer and business-friendly policies, announced the launch of new political ads in Virginia. The campaign supports state senate candidates who prioritize the needs of Virginians and advocate for pro-consumer policies in the state.
The new ad campaign is spearheaded by John Hotchkis, a business owner who relocated from California to North Carolina in 2019 due to the escalating regulatory challenges faced by California citizens and businesses. Hotchkis, who is the founder and President of Hotchkis Sport Suspension, counts several Virginia specialty automotive companies as his key customers.
The new ads shine a spotlight on the Commonwealth's ban on gas-powered cars and trucks. In 2021, Virginia voted to adopt California rules that would ban the sale of new gas-powered vehicles starting in 2035. Governor Youngkin, who has pledged to roll back Virginia's ban on gas-powered cars and trucks, needs lawmakers' support in the State Senate to fulfill this promise. DFA is endorsing candidates who will stand with Governor Youngkin and work to protect the rights of Virginians, preserve individual freedom, and promote a business-friendly environment in the state. The ads will run in support of DFA's endorsed candidates, which include:
Emily Brewer (District 17)
Danny Diggs (District 24)
Tara Durant (District 27)
Juan Pablo Segura (District 31)
In recent weeks, the Commonwealth's ban on gas-powered cars and trucks has taken center stage nationally and in the upcoming November election in Virginia. In late September, The Daily Caller reported that California regulators were seeking information about the locations of classic cars in advance of new rules that would potentially establish "zero-emission zones" in the state.
The same month, the Washington Examiner reported that Governor Youngkin had doubled down on his commitment to repeal the internal combustion engine (ICE) ban if his party does well in November. In early October, The Daily Caller reported that the EV mandate was shaping up to be a key election issue in Virginia, with more than 64 percent of Virginians polled opposing the 2021 law.
For more information about the Driving Force Action campaign and its efforts to roll back the ICE ban in Virginia, please visit www.drivingforceaction.org or contact DFA spokesperson Riley Ploch at [email protected]
Driving Force Action is a project of the Specialty Equipment Market Association (SEMA), a trade association that represents the $52.8 billion specialty automotive aftermarket industry. The specialty automotive aftermarket creates over 24,000 jobs in the Commonwealth and contributes $373 million in state taxes. Founded in 1963, SEMA has a diverse membership of manufacturers, distributors, retailers, publishing companies, auto restorers, street rod builders, restylers, car clubs, race teams, and more.
Contact Information:
Riley Ploch
[email protected]
Original Source:
Driving Force Action Launches New Ad Campaign in Virginia