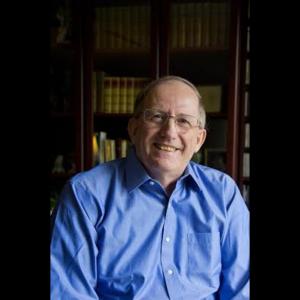 Renowned Author Alastair B. Davie Unveils Audiobook Adaptations of his Novels: "Conscript," "Desperate Conspiracy," and "The Sixth Sense."
A nail biting suspense novel that will keep you turning pages."
— Wellness Guru
UNITED STATES, July 13, 2023/EINPresswire.com/ — Alastair B. Davie, an acclaimed author known for his captivating storytelling and suspenseful narratives, is thrilled to announce the upcoming release of audiobook versions for three of his highly acclaimed novels: "Conscript," "Desperate Conspiracy," and "The Sixth Sense." Audiences will now have the opportunity to immerse themselves in these thrilling tales through the power of audio narration.
"Conscript" takes readers on a gripping journey into a dystopian world where an unsuspecting teenager named Jack is thrust into a life of mystery, danger, and self-discovery. With the audiobook edition, listeners will be transported into this post-apocalyptic landscape as they experience every heart-pounding moment, brought to life by the skilled narration that captures the intensity and emotion of the story.
In "Desperate Conspiracy," readers are pulled into a web of intrigue and deception, where protagonist Jake Burton must unravel a complex plot while evading powerful enemies. With the audiobook version, listeners will be taken on an unforgettable auditory adventure, joining Jake as he uncovers the truth and races against time to save himself and those, he holds dear.
"The Sixth Sense" introduces readers to Priestly, a man with a unique ability that sets him apart from the rest of humanity. In this audiobook edition, listeners will be enthralled by the powerful narration as they follow Priestly's journey of self-discovery, encountering unexpected allies and facing unimaginable challenges along the way.
Alastair B. Davie's novels have received high praise for their intricate plots, rich character development, and the author's ability to keep readers on the edge of their seats. With the release of these audiobooks, Davie aims to reach a broader audience, allowing them to enjoy his stories in a new and immersive format.
The audiobook versions of "Conscript," "Desperate Conspiracy," and "The Sixth Sense" will be available on popular audiobook platforms such as Audible, allowing listeners to enjoy these thrilling narratives on their preferred devices. Whether during a commute, workout, or quiet evening at home, the audiobooks promise to deliver an unforgettable listening experience.
For more information about Alastair B. Davie and his captivating novels, please visit his Amazon author page at https://www.amazon.com/s?i=stripbooks&rh=p_27%3AAlastair+B.+Davie&s=relevancerank&text=Alastair+B.+Davie&ref=dp_byline_sr_book_1].
About Alastair B. Davie
Alastair B. Davie is an acclaimed author known for his gripping storytelling and compelling narratives. With a passion for suspense and mystery, Davie has crafted a collection of novels that keep readers eagerly turning the pages. His works have garnered widespread acclaim and have captivated audiences around the world. To learn more about Alastair B. Davie and his novels, please visit Author's Website https://alastairdaviebooks.com
Chris Harlow
Presslytical
+1 307-240-8950
email us here
Visit us on social media:
Facebook
YouTube
Other


Originally published at https://www.einpresswire.com/article/644018287/alastair-b-davie-announces-audiobook-releases-for-three-riveting-titles