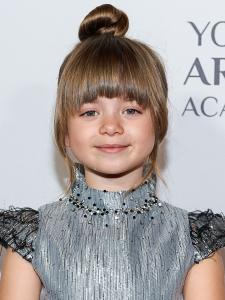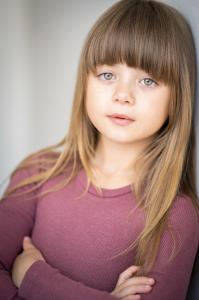 Sengos is in-demand in the US film market as it gears-up after many months of union strikes. Photo by Undergrove Studios
Young Australian star Gabriella Sengos will start shooting two new productions stateside in the coming months with interim agreements.
Gabriella's casting in not one, but two upcoming roles, is not only a testament to the strength of her skills that belie her age, but also proof of her prominence in the global industry."
— Sonya Marturano
LOS ANGELES, CA, USA, October 4, 2023 /EINPresswire.com/ — "Blacklight" star Gabriella Sengos, who made a lasting impression alongside Oscar-nominee Liam Neeson in the gripping 2022 thriller, has signed on for two exciting projects shooting stateside.
Senos, a well-known face in Australia for her involvement in popular commercial campaigns for Barbie, Best & Less and Country Road, will take a leading role in 'Fredericksberg,' a feature to be helmed by Mark David.
In the second project, titled Georgie, Sengos will play the critical character of Maribelle. Distribution dates are yet to be released.
Sengos' participation in not one but two projects is a particularly impressive achievement given her young age. She continues to impress audiences in her native Australia and has picked up many Young Artist Awards and nominations in her home country.
In a statement, Sengos' representative, Sonya Marturano at TalentBox shared: "We are beyond excited to share the news of Gabriella's upcoming projects. Gabriella's casting in not one, but two upcoming roles, is not only a testament to the strength of her skills that belie her age, but also proof of her prominence in the global industry. This is a momentous step in her career and we can not wait to see what she brings to the screen."
Jackson Bond
SP PR
email us here


Originally published at https://www.einpresswire.com/article/659751335/australian-star-gabriella-sengos-signs-on-to-us-projects