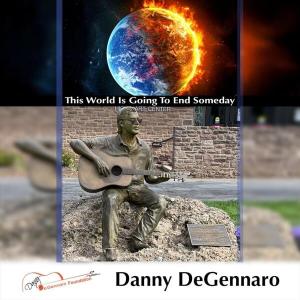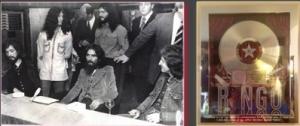 Lon Van Eaton Working at Apple Studios Ringo Produced Song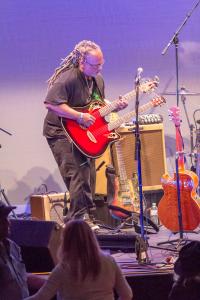 Michael "Kid Funkadelic' Hampton Performing Creative Inspiration Concert
Video featuring Michael "Kid Funkadelic" Hampton (Rock and Roll Hall of Famer)
Iconic Song Video released by Lon Van Eaton Legendary Producer worked at Abbey Road Studios with Ringo Starr & George Harrison Video features Rock n Roll Hall of Famer Michael "Kid Funkadelic" Hampton"
— Ed Mero
FORT LAUDERDALE, FLA, UNITED STATES, October 17, 2023 /EINPresswire.com/ — The Legacy of Danny DeGennaro started at a young age with neighborhood bands, Danny would take his six string to the clearing at the Dead End of the elementary school and sit on big rock and play songs for all of the kids. Danny's career as a singer, songwriter, and musician spanned five decades. "Rio" as he was loving called, was a gifted, guitarist and songwriter who entertained crowds in Bucks County, PA and toured nationally before his untimely death in 2011.
A book on his life and music "Way to Fast" written by John Farmer Jr. has been published and is available on Amazon.
Danny DeGennaro Memorial Foundation is proud to release "This Worlds Going to End Someday" in acoustic format by Danny "RIO" DeGennaro accompanied by special video created by Lon Van Eaton famed producer who worked on hit song with Ringo Starr and George Harrison at apple studios. Lon created "Imagine a Better World Production , LLC" which specializes in producing unique musical and video productions for recording artists and for cause-related not-for-profit organizations.
" This Worlds Going to End Someday " audio track for video was recorded at Lon Van Eatons Studio and features Hall of Famer Michael "Kid Funkadelic" Hampton on guitar. The song was originally written by Danny DeGennaro in 1980 and then performed in 2021 at one of the many Creative Inspiration Concerts put on by Danny DeGennaro Memorial Foundation and Bucks County Community College where over 20 music scholarships have been created for up-and-coming music students. The foundation will continue to release songs and videos created to honor Rios Legacy and his many band mates.
The video features vocals by Americas Got Talent rising star Laura Fiocco duet with Matt Hunter and Kate Hall.
Matt Hunter is son of founding members of DDMF David and Joann Hunter.
Laura Fiocco has been with DDMF for many years and played with Danny when she was just a young girl. Look for future releases under the DDF JAM LABEL
Edward Mero
Danny Degennaro Foundation
+1 954-227-8186
email us here
Visit us on social media:
Facebook
Instagram
YouTube
TikTok
This Worlds Going to End Someday Produced by Lon Van Eaton ( Imagine a Better World LLC )


Originally published at https://www.einpresswire.com/article/661717794/ddf-jam-releases-this-worlds-going-to-end-someday-video-by-lon-van-eaton-worked-with-ringo-starr-george-harrison