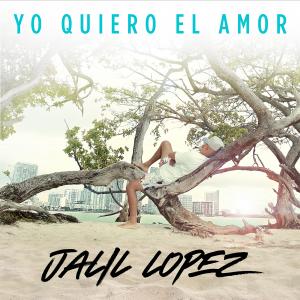 Jalil returns to the music industry, pleasing his fans with the bachata they have been waiting for.
MIAMI, FL, USA, July 28, 2023/EINPresswire.com/ — Jalil Lopez is ready to finish what he started and his return to the mainstream music scene with the tasty bachata, "Yo Quiero el Amor." This track will mark the resurgence in the career of the artist who had the international hit "Princesa Mia." To surprise his fans, the ballad is accompanied by a music video that illustrates a lonely and lost man, just as he felt being away from the stage all these years. The single is presented by Redline Media Group, the company with which the singer is signed. "Yo Quiero el Amor" reunites Jalil with his great love, music, and is now available on all digital platforms.
Jalil Lopez found the pinnacle of success with his song "Princesa Mia" in 2012. The song reached #10 on the Billboard chart in the bachata genre and was part of Raphy Pina's ¨La Fórmula¨ album. Since the beginning, Jalil has demonstrated his fluency and versatility that allows him to cover different musical genres in both languages. The proof is evident his release, ¨America's Most Wanted,¨ a song released in English as a collaboration with Rick Ross and DJ Khaled which they recorded in 2010 making it a hit in his early years.
"Yo Quiero el Amor" is the official single that marks a new beginning for the singer, who has arrived to conquer the new generation with his inimitable voice and authentic timbre. It was born from the melody of a piano one lonely night where Jalil felt immersed between the instrumental keys and love. With the help of producer Mayinbito, "Yo Quiero el Amor" was transformed into a romantic, contagious bachata, with a lot of depth in its lyrics, as well as a compelling and concise message.
The music video was filmed along the beaches on a desolate island in Miami, where the artist walks desperately looking for that love which once consumed him, and in turn, he re-engages with landscapes once lived, and moments of happiness in that same place where he gave his heart.
You're reading about the song that promises to be a trend this summer. "Yo Quiero el Amor" is here to make you fall in love and make you move your hips. Add it to your playlist NOW!
Taimi Soto
The Creativ Hous
+1 702-743-1476
[email protected]


Originally published at https://www.einpresswire.com/article/646932108/jalil-lopez-returns-to-the-music-scene-with-the-bachata-yo-quiero-el-amor