Founder, Creative Director, and Designer CHAU SAENZ. Chau Sáenz handbag is designed for unstoppable individuals
Their styled and handcrafted bags are redefining luxury in fashion, the handbag designed to help busy women effortlessly organized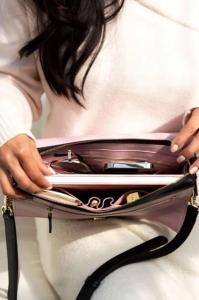 Their original signatures pink interior serves as a reminder of self-love, positivity and redifines luxury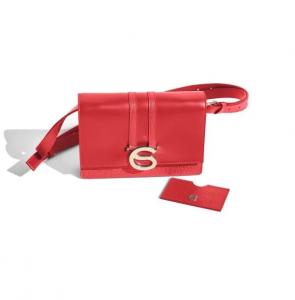 The handbags are truly an extension of who we are, part of our day-to-day story. As an extension of who you are, our products are created to complement your unique style and individuality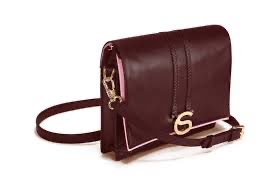 CHAU SAENZ is a luxury fashion brand dedicated to empowering sophisticated, modern individuals to experience the difference
a Stunning Collection of Handcrafted Luxury Handbags from hot new brand CHAU SAENZ That Seamlessly Fuse Beauty with Practicality
I wanted to create handbags that not only exude elegance but also serve as reliable companions for the modern woman's fast-paced lifestyle,"
— Chau Sáenz -Creative Director
LOS ANGELES , CA , UNITED STATES , July 28, 2023/EINPresswire.com/ — Luxury meets purpose with the launch of CHAU SAENZ, a captivating collection of handcrafted Italian leather handbags designed in San Francisco by the talented mompreneur Chau Sáenz. Bringing together beauty, elegance, and practicality, CHAU SAENZ is set to become the go-to brand for every modern, empowered woman.
Stepping into the world of CHAU SAENZ means indulging in impeccable craftsmanship and timeless design. Each handbag is meticulously crafted with Italian finesse, showcasing the epitome of elegance. The blend of artistry and high-quality materials results in a stunning collection that is sure to turn heads and elevate any ensemble.
Beyond the allure of beauty, CHAU SAENZ embraces the essence of functionality and practicality. Chau Sáenz, a certified leather artisan and luxury handbag designer, infuses her creations with purpose. The thoughtfully designed bags cater to the needs of today's dynamic and independent women, offering the perfect balance of style and utility.
Chau Sáenz, the creative force behind CHAU SAENZ says: "Every piece is a reflection of both my passion for craftsmanship and my understanding of what a strong, independent woman seeks in her accessories."
With CHAU SAENZ, customers can expect a seamless fusion of fashion and practicality. The brand's commitment to empowering women goes beyond aesthetics. Each handbag is a statement of confidence, allowing individuals to express their unique identity with grace and sophistication.
Embracing the spirit of entrepreneurship, Chau Sáenz envisions CHAU SAENZ as more than just a luxury handbag brand. It's a movement that inspires women to be unapologetically themselves and to embrace their journey with purpose and determination.
As CHAU SAENZ takes center stage in the luxury fashion landscape, it symbolizes the celebration of individuality and the embodiment of elegance and practicality. The brand's debut collection is a testament to Chau Sáenz's dedication to uplifting every woman's life journey through her exquisite designs.
Experience the allure of CHAU SAENZ and redefine elegance and practicality with every step you take. Discover the collection at chausaenz.com and embrace the beauty and empowerment that comes with owning a CHAU SAENZ handcrafted masterpiece.
About CHAU SAENZ:
CHAU SAENZ is a luxury handbag brand founded by Chau Sáenz, a certified leather artisan and designer. Inspired by the spirit of empowerment, CHAU SAENZ redefines elegance and practicality, crafting exquisite Italian leather handbags for today's strong, independent women. With a focus on impeccable craftsmanship and purposeful design, CHAU SAENZ is set to make a lasting impact on the world of fashion.
TheWoodPr
Image PR
email us here
CHAU SAENZ


Originally published at https://www.einpresswire.com/article/646603515/luxury-leather-handbag-launch-of-chau-saenz-redefines-beauty-and-functionality