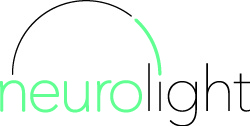 NeuroLight, a neuromodulation company, first to develop technology for transplanting brain states, received a patent on technology to enhance emotional response
Just as music can be recorded in a live performance and later replayed, similarly, the brainwaves—the "music of the brain"—can be recorded in one brain to be later replayed in another brain."
— Alexander Poltorak
POMONA, NEW YORK, US, October 17, 2023 /EINPresswire.com/ — NeuroLight, Inc., a neuromodulation company, announced that it was awarded another US patent on the technology to enhance emotional response.
US Patent No. 11,273,283, titled "Method and apparatus for neuroenhancement to enhance emotional response," was issued to Neuroenhancement Lab, LLC, the predecessor of NeuroLight. It covers a method of transplanting a desired emotional state from a person in the desired state to another person wishing to achieve this emotional state. This technology is a specific application of transplanting brain states being developed by NeuroLight.
"We are pleased to see another patent being granted on our technology," said Alexander Poltorak, the Founder and President of NeuroLight and the named inventor. "Enhancing emotional response by transplanting brain states opens new vistas for multimedia, computer games, and virtual reality (VR)."
NeuroLight is the first company to develop technology for transplanting brain states from one person to another (or the same person at another time).
"Just as music can be recorded in a live performance and later replayed, similarly, the brainwaves—the "music of the brain"—can be recorded in one brain to be later replayed in another brain, using photobiomodulation," explained Dr. Poltorak. "
This technology has many potential applications. In virtual reality, enhancing emotional response can enhance the overall VR experience. Similarly, this technology can be used for computer games, augmented (AR), and mixed (MR) reality, multimedia, etc.
NeuroLight has previously announced the grant of U.S. Patent No. 11,318,277 covering different aspects of this groundbreaking technology.
While NeuroLight is focused on developing medical applications for transplanting brain states, it intends to license non-medical applications to other companies. Exclusive licenses in a field of use or non-exclusive licensing are available on favorable terms. For licensing terms, contact Alex Poltorak at [email protected].
About NeuroLight, Inc.
NeuroLight, Inc. (f.k.a. Neuroenhancement Lab, LLC) is a neuromodulation R&D company developing pioneering technology for transplanting mental states from one person to another. The first application the company is working on is the potential treatment of insomnia. For more information, visit the company's website at www.NeuroLight.co. NeuroLight is funded by the National Science Foundation (NSF/SBIR) grant.
#neurolight, #neuromodulation, #photobiomodulation, #neuroenhancement, #brain entrainment, #brainwave, #mental state, #brain state, #brain stimulation, #brain modulation, #AlexanderPoltorak, #Poltorak, #emotional response, #virtual reality, #cinematography, #TV, #media, #computer games, #VR, #AR, #MR; #patent
Alexander I. Poltorak
NeuroLight, Inc.
+1 9145846900
[email protected]
Visit us on social media:
Facebook
Twitter
LinkedIn
NeuroLight — Transplanting Brain States


Originally published at https://www.einpresswire.com/article/662045791/neurolight-has-been-awarded-another-us-patent-on-technology-to-enhance-emotional-response