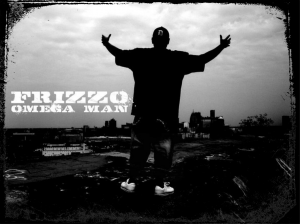 The song offers a captivating blend of minimalist classical and hip-hop.
LAS VEGAS, NEVADA, UNITED STATES, June 21, 2023/EINPresswire.com/ — During the height of the Covid-19 pandemic, Nathaniel "Frizzo" Haselton, a talented minimalist classical world music producer, embarked on a remarkable musical journey. Despite personal isolation and the challenges he faced after suffering a disabling stroke at the age of 35, Haselton released his fully instrumental album titled "Omega Man."
"Omega Man" showcases Nathaniel "Frizzo" Haselton's exceptional ability to blend genres and create a unique musical experience. The album seamlessly fuses minimalist classical compositions with hip-hop rhythms, resulting in a captivating sonic landscape. Haselton's deep understanding of both genres allows him to craft instrumental tracks that mesmerize listeners and transcend traditional boundaries.
Nathaniel "Frizzo" Haselton has an impressive background, having worked with notable talents in the entertainment industry. Before the release of "Omega Man," Haselton made his name in the acting world, appearing in films such as "Darling Nikki," which starred Fredro Starr from the rap group Onyx, as well as featuring alongside Noel G from the "Fast & Furious" franchise.
One of the standout tracks on the album is "Collect My Thoughts," which gained recognition when it was featured in the 2019 film "Love is Not Enough." Lavell Crawford, known for his role in "Breaking Bad," and Kim Coles, renowned for her appearances in "In Living Color" and "Living Single," starred in this captivating film. Haselton's composition perfectly complemented the emotional depth of the movie, leaving a lasting impression on the audience.
Following his stroke, Nathaniel "Frizzo" Haselton compiled a collection of instrumental tracks he had produced over several decades in Detroit. These deeply personal and introspective compositions were released independently on his publishing imprint, the Haselton Media Group. Notably, the publishing entity also manages and publishes the recordings of Michael "Manix" Ruby, Eminem's first producer and a close friend and musical collaborator of Haselton. Ruby's untimely passing in October 2021 was a significant loss to the music industry, further inspiring Haselton to preserve their shared musical legacy.
In November 2021, Haselton made the courageous decision to move from Detroit to Las Vegas. Despite his many challenges, Haselton remains steadfast in his pursuit of music, acting, and writing. Recently, he released his book "The 48 Laws of Love: Harnessing the Greatest Power in the Universe" on Amazon, further showcasing his multifaceted talents and passion for creative expression.
Nathaniel "Frizzo" Haselton's "Omega Man" album is a testament to the power of creativity and resilience in facing adversity. Combining minimalist classical music's delicate nuances with hip-hop's vibrant energy, Haselton's compositions evoke a profound emotional connection.
Access the album at the following links:
– Purchase for download on iTunes: https://itunes.apple.com/us/album/id1550565242
– Stream for free on Spotify: https://open.spotify.com/album/5kU2xIht9FCLbl7y0wvtbH
– Omega Man YouTube Playlist: https://www.youtube.com/playlist?list=OLAK5uy_nXpf4kAHHTjnEi_GXvMslTzQtDzBU1wsE
Learn more about Nathaniel "Frizzo" Haselton at: https://haseltonmediagroup.com
Listen To Omega Man on the YouTube channel of Frizzo Music: https://www.youtube.com/watch?v=kZZcKM13K60
Nathaniel Haselton
Haselton Media Group
[email protected]


Originally published at https://www.einpresswire.com/article/640714655/omega-man-by-nathaniel-frizzo-haselton-is-capturing-the-hearts-of-instrument-lovers