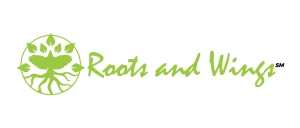 PROMINENT AREA PHILANTHROPISTS TO SUPPORT YOUTH LITERACY
WITH "WISDOM, WIZARDS, AND WINE"
Roots and Wings holiday event at the Boca Raton Museum of Art.
DELRAY BEACH, FLORIDA, USA, October 23, 2023 /EINPresswire.com/ — CONTACT: Frank Marangos, COO
Office: (561) 404-0455 / Cell: (617) 680-7222
PROMINENT AREA PHILANTHROPISTS TO SUPPORT YOUTH LITERACY
WITH "WISDOM, WIZARDS, AND WINE"
Noted Palm Beach Residents Support Work of Roots and Wings with inaugural holiday event at the Boca Raton Museum of Art.
Roots and Wings will host a holiday event, "Wisdom, Wizards and Wine," on December 5th, at the Boca Raton Museum of Art located at 501 Plaza Real, Boca Raton, Florida. The organization's inaugural festivity, which will begin promptly at 6 p.m., will coincide with the Museum's December exhibit entitled "Smoke and Mirrors."
Apart from an elegant buffet provided by Potions in Motion, and a wisdom hunt with prizes, the event will feature a roving magician and a wine class conducted by a representative of Caymus. As the Museum's exhibit is entitled "Smoke and Mirrors" it is only fitting that Mark Horowitz, known as Dr Magic, will provide table-side magical entertainment throughout the evening.
Under the guidance of Robert Weinroth, former PBC Mayor, the evening will also feature a live auction including a fabulous helicopter ride adventure, a handbag from Saks, a fabulous paella party graciously donated by Gianni Morandi, a beautiful original heart creation by local artist Stephen Greene, two Jet Blue tickets to anywhere they fly, and a couple of other surprises.
The Presenting Sponsor of the inaugural Roots and Wings event is the James and Marta Batmasian Family Foundation. Other prominent area philanthropists include The Virginia and Harvey Kimmel Family Fund; Pulte Family Charitable Foundation; Ed Berro; Lansing Hutcheon Wealth Management; Eda and Cliff Viner Community Scholars Foundation; Don and Debbie Uselmann; The Marcy and Leona Chanin Foundation; Pat Saunders; Gary and Bonnie Hildebrand; Pamela Higer-Polani; April Lewis; Zappitell Law Firm; Rick Caster; Ede and Terry Adamson; Richard and Jane Zenker; Plastridge Insurance; Christina Morrison; and Stuart and Shelby Development.
"Literacy is an incredibly important issue in local Palm Beach County elementary schools," says Roots and Wings founder Ted Hoskinson. "While our inaugural event is all about fun . . . our emphasis will be on helping our area children learn to read. We are grateful to the generosity of so many area philanthropists and look forward to gathering with other like-minded local residents in support of this worthy cause."
VIDEO: https://www.dropbox.com/s/47lx5v2c8ru74un/Roots%20and%20Wings%20-%20Parent.mp4?dl=0
For Sponsoring information and/or to purchase Tickets ($200 per person), please visit www.rootsandwingsinc.org
– or call (561) 404-0455. Seating is limited.
_________________________________________________________________________________________________________________________________________________
About Roots and Wings – Roots and Wings, a non-profit organization headquartered in Delray Beach, FL, was launched in 2016 by Ted Hoskinson to combat the threat of illiteracy and to promote excellence in public education.
Frank Marangos
Roots and Wings
: +1 (617) 680-7222
[email protected]
Visit us on social media:
Facebook
Twitter
Instagram


Originally published at https://www.einpresswire.com/article/663524076/prominent-area-philanthropists-to-support-youth-literacy-with-wisdom-wizards-and-wine