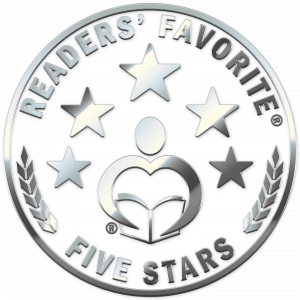 CHULA VISTA, CA, UNITED STATES, September 7, 2023/EINPresswire.com/ — Readers' Favorite announces the review of the Fiction – New Adult book "The Consultant in Sea Isle City" by LB Robbins, currently available at http://www.amazon.com/gp/product/1638713146.
Readers' Favorite is one of the largest book review and award contest sites on the Internet. They have earned the respect of renowned publishers like Random House, Simon & Schuster, and Harper Collins, and have received the "Best Websites for Authors" and "Honoring Excellence" awards from the Association of Independent Authors. They are also fully accredited by the BBB (A+ rating), which is a rarity among Book Review and Book Award Contest companies.
"Reviewed By Essien Asian for Readers' Favorite
Terry Willoughby is disillusioned with life. She is engaged to a charming young man and works in the IT department of a good New York firm which is one of the best possible things that can happen to a young woman looking to settle down with the man of her dreams, but looks can be deceiving. She hates New York with a passion and cannot find the spark of satisfaction she ought to have at her job. A wrong turn down Maple Avenue leads her to a rundown house that will turn her life and everything around her upside down. New people, strange neighbors, and shady officials await her in The Consultant In Sea Isle City by LB Robbins, but will this be enough to turn it around for her?
The Consultant In Sea Isle City is a short story by LB Robbins with a homely, Christian feel to it. The storyline is one that I can identify with as it revolves around an individual who seeks the changes that come with fulfillment but for some strange reason cannot find it. The characters in the book do not have deep origin stories but make up for that with their quirks which LB Robbins utilizes to maximum capacity. There is also a beautiful love story embedded in the mystery and it is expressed in such an honest way that it will appeal to romance readers. This is a beautiful story about self-discovery. I would encourage every reader to give it a try."
You can learn more about LB Robbins and "The Consultant in Sea Isle City" at https://readersfavorite.com/book-review/the-consultant-in-sea-isle-city where you can read reviews and the author's biography, as well as connect with the author directly or through their website and social media pages.
Readers' Favorite LLC
Media Relations
Louisville, KY 40202
PageTurner Press and Media
pageturner.us
Jen
PageTurner Press and Media
+16199425793 ext.
[email protected]
Visit us on social media:
Facebook
Twitter
Instagram
YouTube
TikTok
Other


Originally published at https://www.einpresswire.com/article/654441300/readers-favorite-announces-the-review-of-the-fiction-new-adult-book-the-consultant-in-sea-isle-city-by-lb-robbins