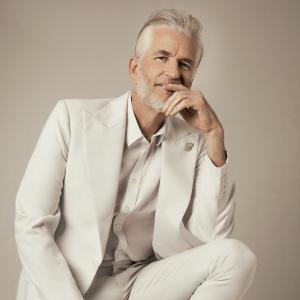 A prestigious five-film retrospective, celebrating the prolific career of acclaimed actor Matthew Modine
Matthew Modine ​is one of the best, ​most adaptable film actors of his generation."
— Vincent Canby, New York Times
NEW YORK CITY, NY, UNITED STATES, November 17, 2023 /EINPresswire.com/ — The Roxy Cinema, known for its dedication to showcasing cinematic excellence, is proud to announce a prestigious five-film retrospective, celebrating the prolific career of acclaimed actor Matthew Modine. Under the banner "The Many Faces of Matthew Modine," this cinematic journey promises to be a captivating exploration of Modine's hidden gem roles and storied contributions to the world of cinema. Matthew Modine's career is a testament to his incredible talent and versatility, with a filmography that spans genres and generations. From his early breakout performances to his collaboration with revered directors, Modine has left an indelible mark on the industry. The retrospective will present a thoughtfully curated selection of five seminal films, each highlighting Modine's exceptional range and mastery of his craft:
Day 1 – December 1, 2023
5:00 p.m. – Cutthroat Island (35mm) Q&A Moderated by a Special Guest
7:15 p.m. – The Blackout (35mm) – Q&A moderated by Roxy Cinema Director Illyse Singer
9:45 p.m. – If… Dog… Rabbit (35mm) Audience Q&A
Day 2 – December 2, 2023
3:00 p.m. – Birdy (35mm) Q&A Moderated by a Special Guest
5:20 p.m. – If… Dog… Rabbit (35mm) – Q&A Moderated by actor/director Eric Stoltz (Mask, Some Kind of Wonderful)
7:30 p.m. – Equinox (35mm) – Q&A Moderated by a Special Guest
10:00 p.m. – The Blackout (35mm) Audience Q&A
Day 3 – December 3, 2023
3:00 p.m. – Equinox (35mm) Q&A Moderated by a Special Guest
5:15 p.m. – Birdy " (35mm) – Q&A Moderated by fashion designer/actor Isaac Mizrahi
7:45 p.m. – " Cutthroat Island " (35mm) – Q&A Moderated by iconic actress Lynda Carter (Wonder Woman)
The film selection includes "Cutthroat Island," an exhilarating pirate adventure filled with buried treasure and daring escapades; "The Blackout," a gripping drama chronicling the journey of a self-loathing addict; "If…Dog…Rabbit," a hidden gem, rarely screened, a high-octane crime thriller written, directed, produced and starring Modine that delves into the intricate dynamics of a family; "Birdy," a poignant exploration of the enduring scars left by war; and "Equinox," a mesmerizing tale of reunited twins with contrasting fates.
In addition to the screenings, the retrospective will feature exclusive Q&A sessions with special guests, providing an intimate look into the behind-the-scenes stories and artistic vision that shaped these cinematic stunners.
Matthew Modine's contributions to film extend beyond his acting prowess. As a director, his award-winning short film, "I Am What You Imagine," which will play before each feature, offers a profound and sensory journey into uncharted realms of storytelling.
Join us at the Roxy Cinema for "The Many Faces of Matthew Modine" and immerse yourself in the enchanting world of this extraordinary actor. Prepare for a cinematic experience that transcends time and genre as we pay homage to the brilliance of Matthew Modine's career. Interested media who wish to interview Matthew Modine contact Workhouse CEO Adam Nelson via [email protected] / +1 212.645.8006
Matthew Modine // Retrospective Films
Cutthroat Island, 1995 (35mm) Director: Renny Harlin
Feisty Morgan Adams (Geena Davis) inherits her late buccaneer father's galleon and one-third of a map to buried treasure located on Cutthroat Island. The map had been tattooed on her father's scalp, and to find the treasure, she must locate and scalp his two brothers. But Morgan's swashbuckling uncle, Dawg Brown (Frank Langella), wants the treasure for himself and does battle with his headstrong niece and her unwilling accomplice, Latin-speaking physician William Shaw (Matthew Modine).
The Blackout, 1997 (35mm) Director Abel Ferrara
Abel Ferrara's "Blackout" stars Matthew Modine as Matty, a self-loathing addict and Hollywood actor. The film watches as Matty attempts to both crawl his way out of addiction and atone for an event that happened during a memory blackout. "Abel Ferrara's "Blackout," a film featuring sex, drugs and Claudia Schiffer, caused a stampede when it was shown at the 1997 Cannes Film Festival. "- The New York Times
If… Dog… Rabbit…, 1999 (35mm) Written, Directed, Produced & Starring: Matthew Modine
Johnnie Cooper (Matthew Modine) served time for an armed robbery, in which his father and brother also participated. When he's released from jail, he's determined to live a normal life and gets work at a gas station. But soon, his brother pays a visit.
Birdy, 1984 (35mm) Director: Alan Parker
Birdy (Matthew Modine) returns from the Vietnam War, scarred by the horrific experiences of battle. He is so damaged by what he saw that he has completely shut himself off from reality, imagining that he is actually a bird. Birdy is confined to a mental hospital, where the doctors are at a loss as to how to treat him. In an attempt to help, Al, his best friend from high school — and who was also in Vietnam — visits him every day to try to get through to him.
Equinox, 1992 (35mm) Director: Alan Rudolph
With sinuous lensing from his frequent '90s cinematographer Elliot Davis, Rudolph puts a menacing yet contemplative spin on the storytelling tradition of good twin/bad twin. Matthew Modine expertly delineates his portrayals of the separated at-birth brothers; one is a timid mechanic raised by salt-of-the-earth M. Emmet Walsh and pining for Laura Flynn Boyle, while the other is a flashy thug in Fred Ward's crime ring and married to Lori Singer. Shall the twins meet?
I Am What You Imagine, 2023 (DCP) Director: Matthew Modine
Matthew Modine's award-winning new short film, I Am What You Imagine, is a sensual exploration of the unexplainable. Featuring the voice talents of Ruby Modine and long-time Kubrick collaborator Leon Vitali (in his final performance), the short uses sound, music, and expressionistic imagery to take viewers on a journey of the heart and mind. Time: 6 minutes
To purchase tickets, please visit the "Now Showing" page. Tickets are non-refundable. Seniors, Guests with Disability, Students & Children $12, Seniors (65 and over), federally disabled (with ID), students (with ID), and children (12 and under) must purchase their tickets in person to receive this discount. For general inquiries, please contact (212) 519-6820 or email [email protected].
Adam Nelson
WORKHOUSE
+1 2126458006
email us here
Visit us on social media:
Facebook
Twitter
LinkedIn
Instagram


Originally published at https://www.einpresswire.com/article/669307080/roxy-cinema-presents-the-many-faces-of-matthew-modine-five-film-retrospective