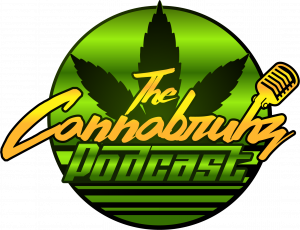 DALLAS, TEXAS, UNITED STATES, August 30, 2023/EINPresswire.com/ — In an exhilarating update that promises to redefine the world of cannabis and spirits-centric content, Weed And Whiskey TV, led by the visionary Jerry 'J-Man' Joyner, is thrilled to announce its upcoming distribution and promotion negotiations with Corey Milsap and Jerell Duncan, the masterminds behind the sensational show, The Cannabruhz.
Jerry 'J-Man' Joyner, since the inception of Weed And Whiskey TV, has been relentless in curating and producing top-notch content that intertwines the fascinating realms of cannabis and whiskey. The channel has gained a dedicated following for its authentic content, insightful discussions, and pioneering approach to broadcasting, capturing both the spirit and history of these two iconic indulgences.
The addition of The Cannabruhz, a show that has already been creating ripples in the industry with its engaging take on cannabis culture, looks to further the ambition of Weed And Whiskey TV. Milsap and Duncan, with their seamless blend of charisma, humor, and extensive knowledge, have rapidly transformed The Cannabruhz into a household name. Their unique storytelling, paired with immersive visuals, showcases cannabis from myriad perspectives – be it historical, cultural, or economic.
Joyner expressed his excitement about the negotiations, stating, "Weed And Whiskey TV has always stood for originality, in-depth exploration, and the sheer joy of celebrating cannabis and whiskey. The essence of The Cannabruhz resonates strongly with our core values. We've admired the work of Corey and Jerell for quite some time and believe that together, we can shape the future of cannabis-themed entertainment."
The collaboration between Weed And Whiskey TV and The Cannabruhz symbolizes more than just content distribution. It's a testament to the passion, perseverance, and dedication of all parties involved. Corey Milsap shared his sentiments, mentioning, "Joining hands with a visionary like J-Man and a platform as esteemed as Weed And Whiskey TV is not just a business move. It's a union of ideas, dreams, and the desire to provide our audiences with unparalleled experiences."
Jerell Duncan added, "This partnership promises a symbiotic relationship. With Weed And Whiskey TV's expansive reach and our content, we foresee a revolution in how audiences perceive and consume cannabis content. It's the dawn of a new era!"
The news of this potential collaboration has already ignited significant buzz within industry circles. Given the stellar reputation of both entities, experts predict a synergistic explosion of creativity and reach, setting new standards for entertainment within the niche.
Tyler Davis, a media analyst, and influencer, remarked, "In recent times, there hasn't been a pairing that's excited me more than this. Weed And Whiskey TV and The Cannabruhz coming together is the perfect concoction of substance, style, and star power. We're looking at an era-defining partnership!"
As the final touches to this monumental deal are worked out, fans of both platforms eagerly await official announcements regarding the launch dates, exclusive content previews, and other exciting offerings. Furthermore, there's buzz around potential fan engagement activities, behind-the-scenes content, and opportunities for audiences to interact with their favorite stars from The Cannabruhz.
In wrapping up the announcement, J-Man mentioned, "The world of cannabis entertainment is vast, diverse, and rich. Our goal is to journey through this universe with our audiences, and with the inclusion of The Cannabruhz in our roster, the voyage just got a whole lot more exciting. To infinity and beyond!"
For media inquiries and further information, please contact:
Daulton O'Neill, Executive Producer, Weed And Whiskey TV 214-762-7101 or [email protected]
About Weed And Whiskey TV:
Founded by Jerry 'J-Man' Joyner, Weed And Whiskey TV is the premier platform dedicated to offering authentic, entertaining, and educational content centered around the world of cannabis and whiskey. Through its varied programming, it has become a staple for enthusiasts and curious minds alike.
About The Cannabruhz:
Brainchild of Corey Milsap and Jerell Duncan, The Cannabruhz is a groundbreaking show that dives deep into the multifaceted universe of cannabis. Through their distinctive storytelling, they unveil the stories, trends, and faces that shape this ever-evolving world.
Daulton O'Neill, Executive Producer, Business Development
Weed And Whiskey TV
+1 214-752-7101
email us here


Originally published at https://www.einpresswire.com/article/652740297/weed-and-whiskey-tv-announces-exciting-distribution-and-promotion-negotiations-with-the-dynamic-duo-of-the-cannabruhz