Knowing the differences between CBD oil and CB2 oil can optimize your health and wellness, while keeping you out of legal trouble.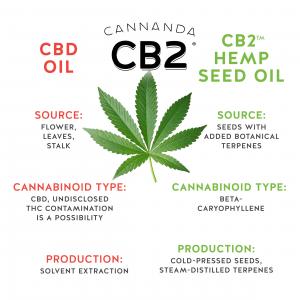 There are several important differences between CBD and CB2 oils. Starting with the source and production methods, which then lead to difference in safety and efficacy for consumers.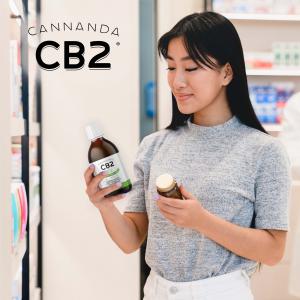 Cannanda CB2 oil avoids all the safety and legal issues that plague CBD oils. For this reason, many are switching from CBD to CB2.
Knowing the difference can improve your well-being and keep you out of legal trouble at work and during international travel.
CB2 oil offers a world of possibilities for those seeking natural solutions, and Cannanda's commitment to safety, efficacy, and legal compliance drives us to provide a superior alternative to CBD oil."
— Dr. Lee Know
VANCOUVER, BC, CANADA, October 6, 2023 /EINPresswire.com/ — Cannanda, the pioneering inventor of CB2 oil, is sending out an important warning to consumers and the health and wellness community. It has come to our attention that confusion between CB2 oil versus CBD oil has been on the rise, potentially jeopardizing the well-being of individuals seeking the natural benefits of these products. We want to clarify the distinctions between the two to ensure that consumers make informed decisions about their health and well-being.
CB2 oil is a groundbreaking and safe alternative to CBD oil, offering a multitude of advantages that set it apart in the market. It's based on a proprietary blend of natural plant compounds called terpenes, with the featured ingredients being beta-caryophyllene. It is essential for consumers to understand these distinctions to make educated choices for their health and wellness, and to avoid the legal troubles with CBD.
Key Differentiators:
1. Legal and Travel-Friendly: CB2 oil is a legal alternative to CBD oil, making it hassle-free to carry across international borders. Unlike CBD, which still faces legal restrictions in various jurisdictions, CB2 oil provides a safe and convenient option for those seeking natural remedies.
2. GRAS-Status Ingredients: CB2 oil is created using only ingredients recognized as Generally Recognized As Safe (GRAS) by regulatory authorities. This means using CB2 oil is as safe as eating food. In contrast, CBD had its self-affirmed GRAS status revoked by the US FDA, raising concerns about its safety.
3. Safe for Drug-Tested Individuals and Athletes: CB2 oil is a safe choice for individuals subject to drug testing, including athletes. CBD products may contain undisclosed THC, which can lead to inadvertent positive drug test results. Further, even pure CBD can breakdown over time into compounds that would result in a positive test for banned substances.
4. No Adverse Drug Interactions: CB2 oil, when used as recommended, has no documented adverse drug interactions. This stands in stark contrast to CBD, which has been associated with various drug interactions and potential side effects.
5. Higher Success Rate: CB2 oil boasts a remarkable success rate, with a reported efficacy of 60-70%, while CBD's effectiveness is approximately 33%. This substantial difference demonstrates the superior potential of CB2 oil for various health concerns.
6. Excellent Bioavailability: One of the major limitations of CBD products is their poor absorption rate. CB2 oil, on the other hand, offers excellent bioavailability, ensuring that users can benefit fully from its therapeutic properties.
7. Direct Activation of CB2 Receptors: CB2 oil directly activates CB2 receptors, leading to an array of health benefits. CBD, in contrast, does not activate any cannabinoid receptor.
8. Safe for Dogs: CB2 oil is a safer choice for dogs, as CBD products are often contaminated with undisclosed THC, which can be harmful to our furry friends. In fact, Cannanda CB2 Dog-Ease Hemp Seed Oil has been approved by Health Canada as a Veterinary Health Product, confirming its efficacy and safety.
Dr. Lee Know, founder of Cannanda, stresses the Importance of informed choices, and states, "in the pursuit of health and wellness, making informed choices is critical. CB2 oil offers a world of possibilities for those seeking natural solutions, and Cannanda's commitment to safety, efficacy, and legal compliance drives us to provide a superior alternative to CBD oil."
Cannanda is dedicated to providing safe, effective, and legal alternatives to traditional CBD products. Our commitment to quality and transparency ensures that consumers can trust our CB2 oil for their health and well-being.
Don't be misled – CB2 oil and CBD oil are NOT the same. Make the right choice for your health and experience the benefits of CB2 oil, a safe and effective alternative.
For more information about Cannanda and CB2 oil, please visit www.CB2oil.info
Erin Ford
3DMC Press
email us here
Visit us on social media:
Facebook
Twitter
Instagram


Originally published at https://www.einpresswire.com/article/659917603/cannanda-issues-important-warning-don-t-confuse-cb2-oil-with-cbd-oil