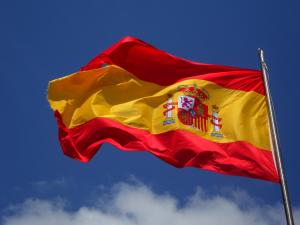 An In-Depth Guide to Spain's Newest Opportunity for Remote Workers Worldwide
SPAIN, October 26, 2023 /EINPresswire.com/ — Spain, a country renowned for its rich history, vibrant culture, and breathtaking landscapes, has taken a giant leap forward in embracing the future of work. In 2023, Spain launched its much-anticipated Digital Nomad Visa, a dedicated visa program aimed at attracting remote workers and digital entrepreneurs from outside the EU/EEA.
According to the comprehensive guide released by Nomadically Global, the new visa program will allow non-EU and non-EEA citizens to legally reside and work in Spain, enjoying the country's Mediterranean lifestyle while catering to their global clientele. The guide delves deep into the application process, eligibility criteria, tax implications, and other essential aspects of this exciting opportunity.
A few highlights from the guide:
Eligibility Criteria: The visa is available to non-EU and non-EEA citizens planning to live in Spain and work remotely for companies outside Spain. Freelancers can also apply, provided they ensure that no more than 20% of their activities are within Spain. Additionally, family members, including spouses and dependents, are also eligible.
Visa Duration & Income Requirement: The visa is valid for one year and can be extended up to five years. Applicants must meet a minimum income requirement of €2,160/month (USD $2,290) for a single adult.
Tax Implications: Residency exceeding 183 days in Spain categorizes an individual as a tax resident, subjecting global income to Spanish taxation. Spain has Double Taxation Agreements with 90 countries, ensuring tax relief for many.
Application Process: A step-by-step guide detailing how to apply for the Digital Nomad Visa is provided, ensuring a smooth application process for prospective digital nomads.
For a detailed breakdown and insights, read the full article on the Spain Digital Nomad Visa by Nomadically Global.
Spain's new visa initiative underscores the country's commitment to fostering a diverse and innovative work environment. By attracting digital professionals from around the globe, Spain aims to further solidify its position as a top destination for digital nomads.
Beyond the work benefits, the visa holders can immerse themselves in Spain's cultural richness, explore iconic cities like Barcelona and Madrid, savor delicious Spanish cuisine, and enjoy the sunny Mediterranean climate.
In conclusion, Spain's Digital Nomad Visa offers an unprecedented opportunity for remote workers to blend work and leisure in one of the world's most sought-after destinations.
Nomadically Global is a leading platform dedicated to the digital nomad lifestyle. They offer insights, guides, and resources for those keen to explore the world while working remotely. Their latest guide on the Spain Digital Nomad Visa 2023 underscores their commitment to bringing fresh, valuable content to their audience.
Don
Nomadically Global
[email protected]


Originally published at https://www.einpresswire.com/article/664242508/nomadically-global-unpacks-spain-s-digital-nomad-visa