Winners were revealed during the U.S. Broadband Summit
NEW YORK, Nov. 17, 2023 (GLOBE NEWSWIRE) — Questex's Fierce Telecom today announces the winners of the inaugural U.S. Broadband Awards. The program honors and celebrates the best solutions, programs, use cases, technology, and individuals working to connect everyone across the United States through broadband. The award winners were announced at the U.S. Broadband Awards Gala last night during the U.S. Broadband Summit.
Winners were selected based on effectiveness, technical innovation, financial & community impact, individual efforts in driving broadband investment and true innovation in addressing the digital divide.
Alejandro Piñero, Head of Content, Fierce Technology Group at Questex said, "Congratulations to the winners of the inaugural U.S. Broadband Awards. We were extremely impressed with the submissions and look forward to watching them be implemented to connect the underserved and unconnected."
The 2023 winners:
Best Broadband & Data Mapping Solution or Initiative 
ChatGIS and WiROI db Geospatial SaaS Platform: Wireless 20/20 
Best Municipal Connectivity Program 
Bringing the World's Fastest Community-wide Internet to the Chattanooga Area: EPB 
Best Use of 5G FWA For Remote/Rural Connectivity 
Ohio Transparent Telecom with Ericsson 
Excellence in FTTH Deployment 
WOW! Fiber Internet Deployment in Central Florida: WOW! Internet, TV & Phone 
Open Infrastructure & Networking Award 
Ciena's Broadband Solution: Empowering Open Access Service Providers: Ciena 
Public Services Deployment 
NoaNet Supports Next Generation 911 Network for Washington State: Northwest Open Access Network (NoaNet) 
Enabling Connectivity – Middle Mile Award 
Scalable and efficient middle mile traffic aggregation leveraging point-to-multipoint ICE-X coherent pluggables: Infinera 
Excellence in Wireless Neutral Host Networks 
Kajeet Smart Private 5G Neutral Host Solution: Kajeet 
Innovation in State Broadband Deployment Award 
Arcadian Infracom and the California Department of Technology Announce Innovative Middle-Mile Fiber Partnership: Arcadian Infracom
Impact Award – Greatest Technical achievement in connecting the unconnected (Individual) 
Robert L. Hance, Midwest Energy & Communications 
Regional Operator of the Year 
Impact in Broadband Affordability 
American Connection Corps: A Program of Lead For America: Lead For America 
Best Converged Solution – Cable & Connectivity 
Harmonic cOS Broadband Platform: Harmonic 
 Editor's Choice Award
Kathryn de Wit, Pew Charitable Trusts
The judging panel included experts from leading companies in the wider broadband industry, including Tantra Analyst LLC, Mobile Experts, Inc., Impact Broadband and AvidThink. See the full list of judges here.
About U.S. Broadband Summit
The first ever U.S. Broadband Summit brings together federal funding leaders and state representatives with the wider broadband industry, including fiber operators, MSO's, WISP's, wireless carriers and more, to discuss the future of broadband in the United States. As attention focuses on bridging the growing digital divide, and the need to bring connectivity to the under- and un-served, the industry must come together to address the challenge. There is no golden key to connect everyone, and the U.S. Broadband Summit aims to bring everyone together to discuss how collaboration will lead to a more connected and vibrant society, in benefit of individuals and communities.
About Questex
Questex helps people live better and longer. Questex brings people together in the markets that help people live better: travel, hospitality and wellness; the industries that help people live longer: life science and healthcare; and the technologies that enable and fuel these new experiences. We live in the experience economy – connecting our ecosystem through live events, surrounded by data insights and digital communities. We deliver experience and real results. It happens here.
Media Contact
Charlene Soucy
U.S. Broadband Awards
[email protected]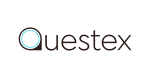 Originally published at https://www.einpresswire.com/article/669248967/questex-s-fierce-telecom-announces-winners-of-the-inaugural-u-s-broadband-awards